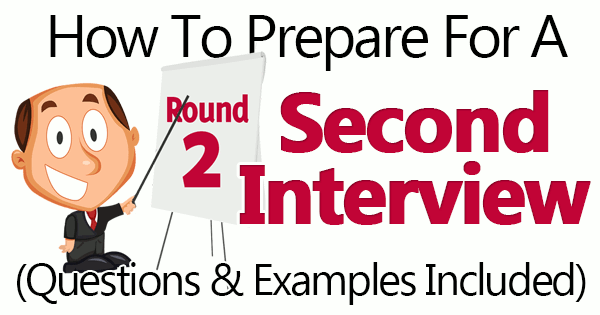 7 March 2019
Your first interview went well and you are invited for a second interview. This means that you have the attention of the recruiter. Key is now not to lose that attention.
In this blog Compusearch wants to give you some tips to prepare you for the second interview.
Their questions
In the second job interview the recruiter will elaborate on your experience and ask for concrete examples of that. While you are giving these examples, the recruiter will observe your communication skills: Do you make eye contact with all those present? Are not you talking too long? Are you enthusiastic?
An important question that you will definitely get is: "How did you find the first interview" Your answer should be better than 'Oh, nice'. One expects some reflection. Indicate in two or three sentences what you have noticed and look critically at yourself. Good to mention is that you have thought about a question or topic that came up in the first interview.
In the second interview the recruiter wants to go into the depth and find out about the gaps in your knowledge and expertise and find out if you are a coachable person. What you do not know, an employer can teach you. But are you able to learn?
"What are your strengths but also your weaknesses" is a question that shows the recruiter that you have self-knowledge.
Another important question is: "Are you going to be really happy with us for the next two years?" With this question you have to pay attention. Every new job must be a challenge. If you are already a topper, then chances are you will get bored after three months. Talk about what you cannot do yet, but really want to learn. Tell the recruiter how you intend to grow. Sketch a logical development path for yourself. You can also miss a job because you are too strong, too heavy or too good.
Doubts arise during the second interview. therefore it is important in the second conversation that you are open and honest. Create a good report and invite the others to ask questions.
A fairly general question is: "What can we expect when we hire you?" Of course, they know what to expect since you are invited for the second interview. Key is not that your answer should make you look sympathetic and a great colleague. Say that you bring a sense of humour and are helpful and keep it short.
"Where do you see yourself in two years" is also a standard question. Take a good look at the requested competences and use them as the basis of your answer.
"Why do you want this job" seems like a simple question, but here you can make a difference. Here you have to show your passion. You can best build your answer in three parts:
"I always wanted to ..."
"I am best known for ..."
"In the future I want ..."
Short answers are best. If they want to know more, they will ask.
Your questions
The second interview often includes your future manager and a future colleague. Observe their relationship. Is only the supervisor speaking and is the colleague quiet and submissive? Note the mutual relationship: is there a clear hierarchy? This will become your manager so do you like their interaction or not?
If you remain tense throughout the conversation, something is wrong. You must also clearly feel a click, otherwise this job may be less suitable for you. If proactivity is appreciated, you can take some initiative and ask some questions during the interview. Give the other party some time to think.
Possible questions are: "Which two tips would my predecessor give me when I join your company?" "How will I change when I become a typical employee of your company?"
Stay calm, confident, but also vulnerable. Then you also cultivate sympathy and that is what you always need as an applicant.
Have a great second interview.